Northshore was founded with the intention to sustainably support the growth curve of the internet. As a remote-first company, the Northshore team is internationally staffed to positively impact our clients' infrastructure performance no matter the location.
Our work spans continents and touches the sector's major cloud, colocation, and edge organizations. As a carbon-neutral company, we know how hard it can be to operate sustainably. It is our aim that our collective work will contribute to a global effort to find sustainable ways to keep the internet working for the world. We also are pleased to donate 1% of our profits to carbon offsets.
SEE YOURSELF AT NORTHSHORE?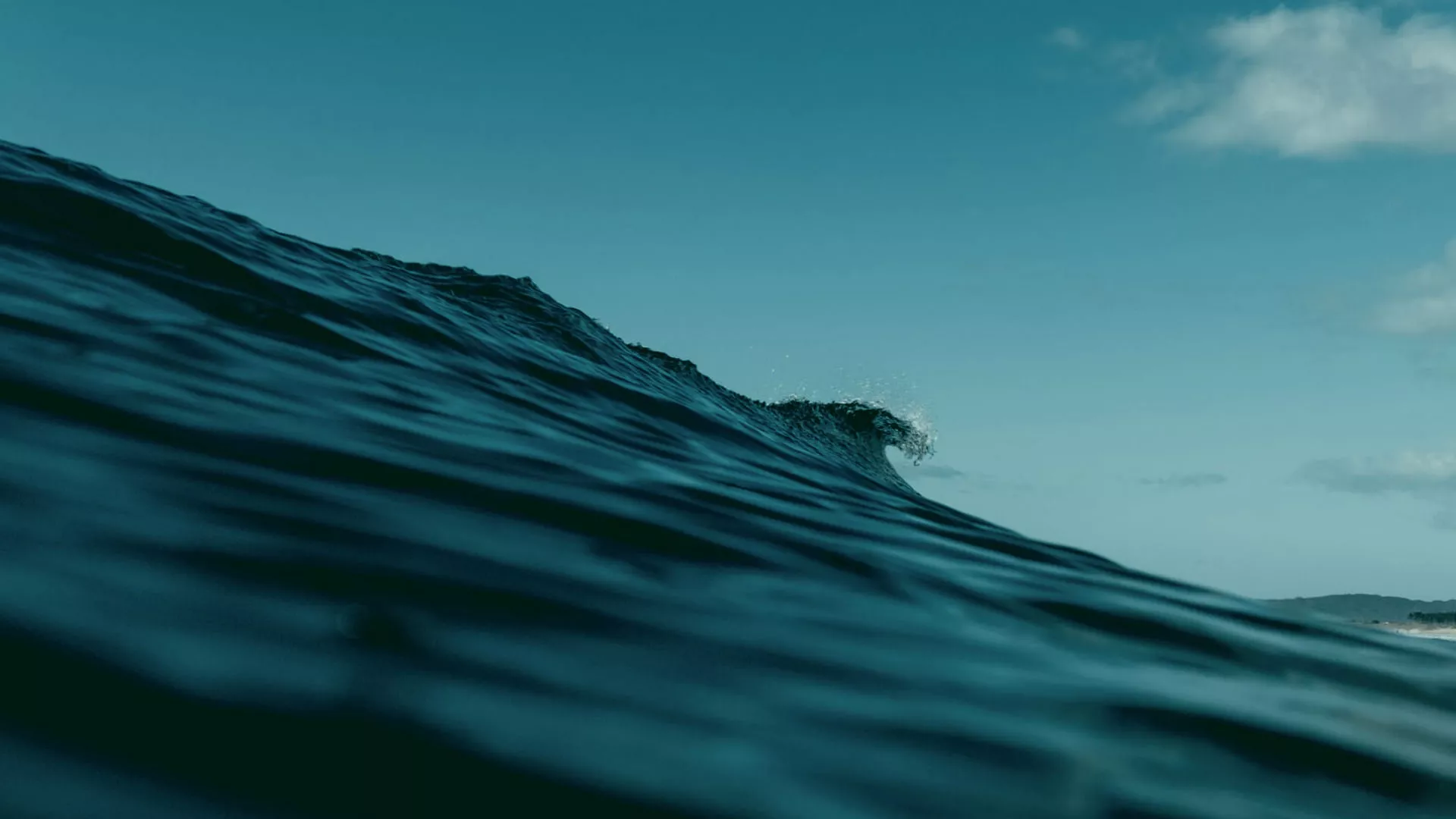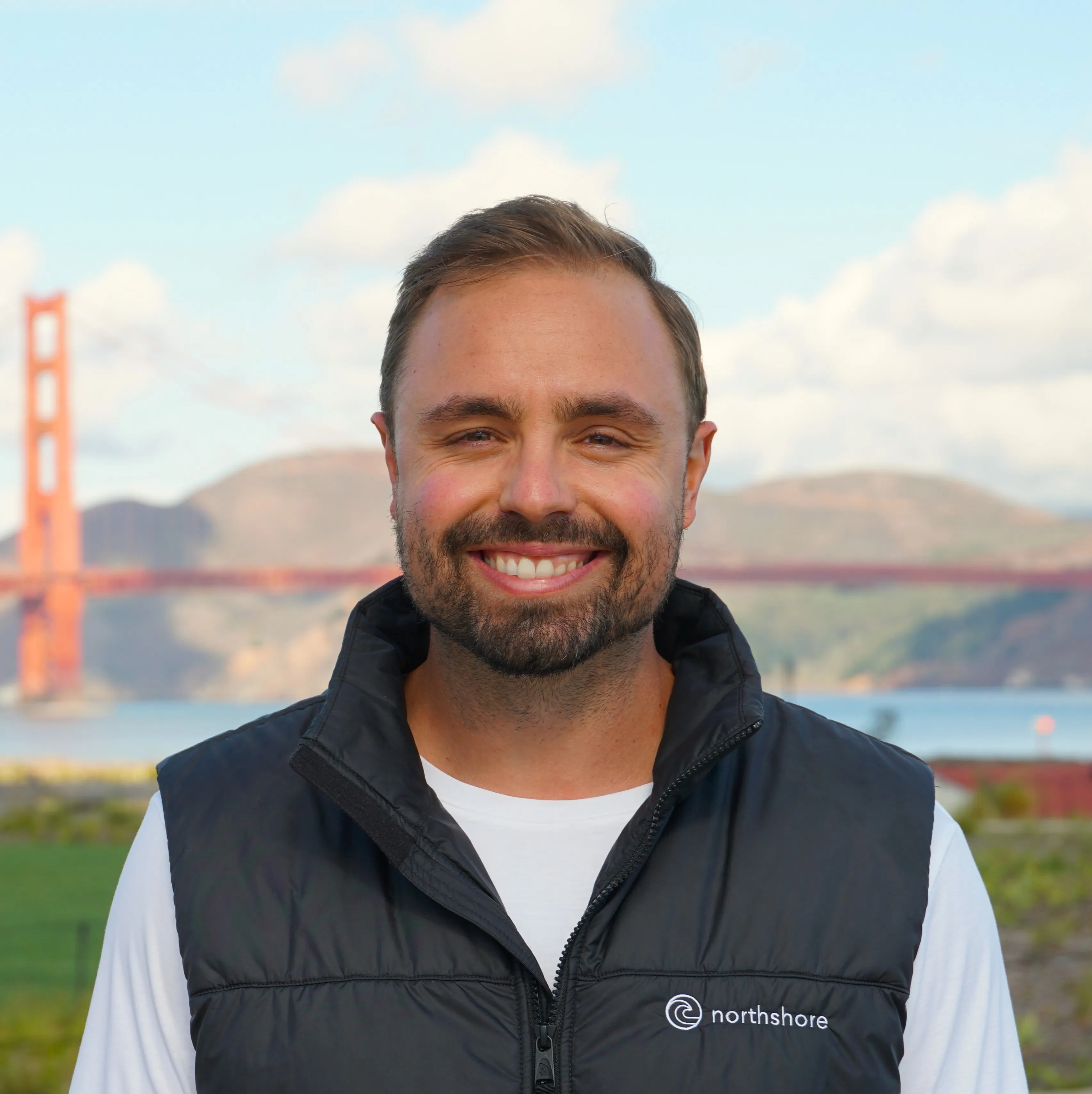 Matt founded Northshore to positively impact the efficiency and utilization of mankind's largest machine: the internet. Recent studies have shown that up to 5% of the world's global utility usage is consumed to power the internet. Matt sees every data center as an opportunity to be better utilized and more efficient.
Previously, Matt served as a member of the high performing Sales Engineering business unit at Digital Realty. There, he applied his skills in data center infrastructure, MEP systems/system design and CFD applications to provide technical support and project management across Digital Realty's diverse portfolio of enterprise and colocation customers.
Matt received his Bachelor of Science in Mechanical Engineering from Santa Clara University. With these fundamentals, he jumped right into the industry working for CFD software developer and vendor Future Facilities. Matt served as the Consulting Project Manager of the Americas where he lead the engineering team through a broad scope of both domestic and international consulting opportunities.
George is leading Northshore's expansion into Europe. He brings significant experience with large scale analytics projects and a deep understanding of the data center industry.
George's own passion for energy and the environment began while earning an MSc in Renewable Energy Engineering at Cranfield. From here he began looking further downstream to big consumers of energy and ultimately to the internet and the huge amounts of compute power associated with it.
This led him to work for a UK-based startup who specialised in analysing, modelling and predicting the performance of data centres from both an energy and cost perspective. During his time here a led a team of energy engineers in delivering consulting projects globally, covering Western Europe, North America, Singapore and Japan. George has also spent time working on numerous analytics projects, using data to better inform decision in an increasingly digital world.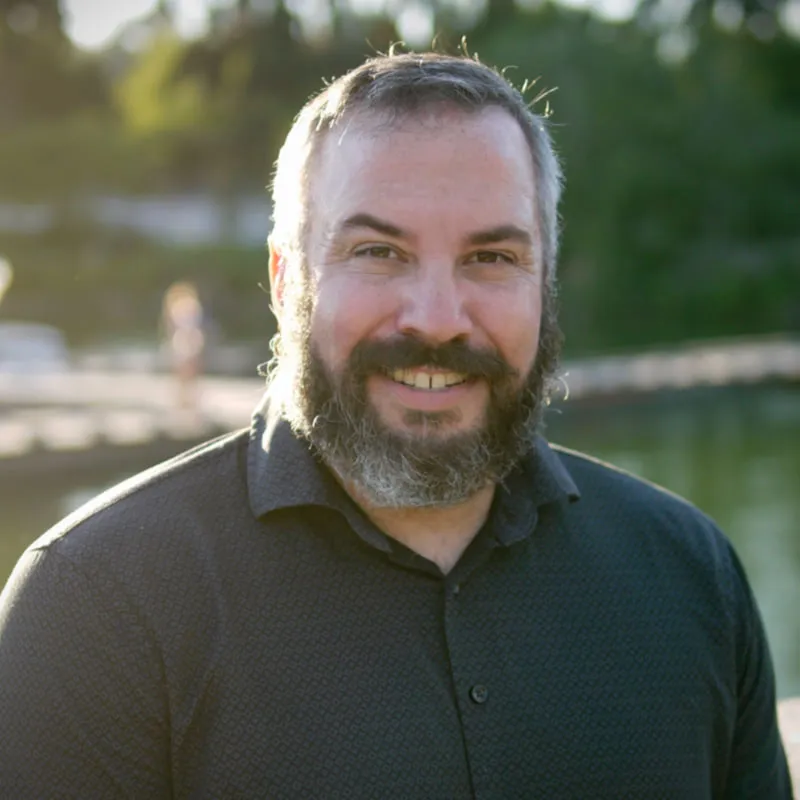 Mitch went into engineering due to his strong belief in environmental stewardship and preserving what we have in nature. His approach is to work on projects as if he was funding them to maximize the conservation impact of such work. His past work experience provides a background in energy conservation, onsite energy generation, and water conservation design solutions.

Prior to joining Northshore, Mitch was an Associate Principal with one the largest west coast MEP consulting engineering firms. At Northshore, Mitch oversees the Energy Program.

Mitch holds a Bachelor of Science in Mechanical Engineering from The University of Portland (OR). In his free time, Mitch enjoys exploring the Pacific Northwest outdoors while raising his two children.
Director of Building Engineering, NAM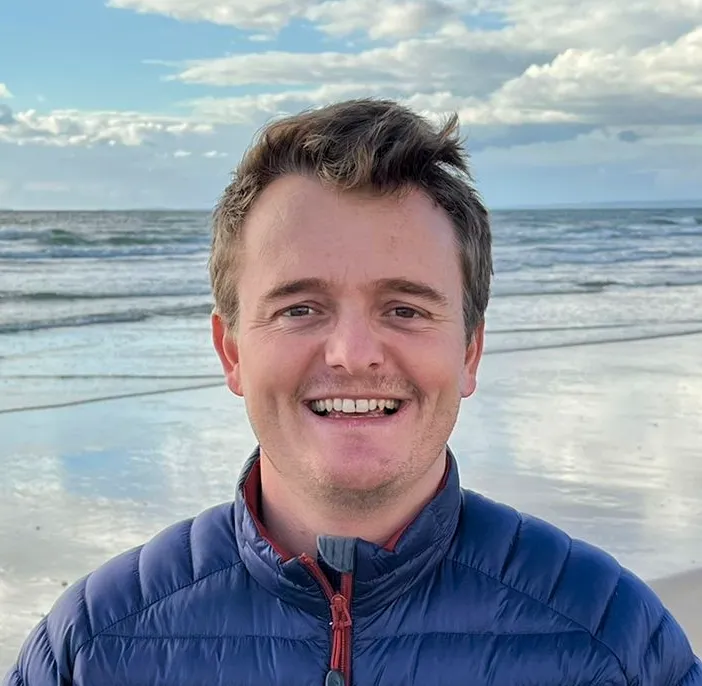 Ed brings his experience in the Data Center sector to Northshore's EMEA business and oversees the Building Engineering aspects of the business.
Ed's motivation is to drive sustainability projects across Data Center portfolios and support the sector reach its sustainability targets.

Since graduating with a Masters in Mechanical Engineering from the University of Bristol, Ed has filled a variety of roles within the sector. Working on and leading a number of projects globally from design through construction, operation, upgrade and expansion. Through his work at RED and Romonet, he has enjoyed developing knowledge in M&E Engineering, and data analysis to enable clients to optimize infrastructure efficiency, capacity & risk.
Director of Building Engineering, EMEA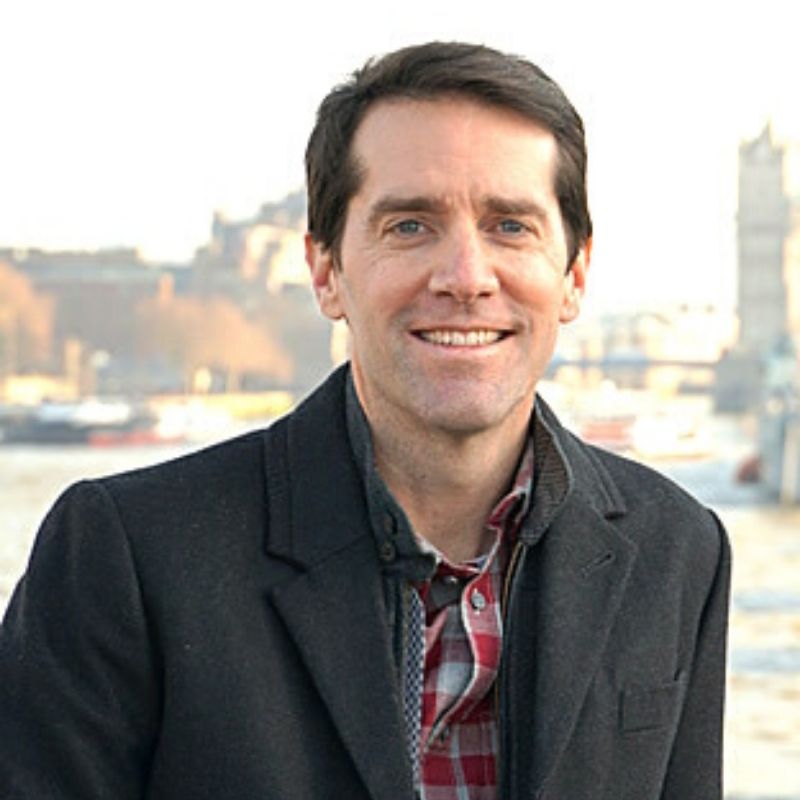 Jarrod brings his 20 years of AEC experience to Northshore to help identify and utilize the best tools and processes available. He has spent his career designing, modeling, and analyzing the most efficient data centers in the world. He's driven to seek out the most talented engineers and proven technologies in pursuit of this ideal.

Having worked in a variety of industries and with most major CAD platforms, Jarrod developed an affinity for intelligent, data-driven design tools. This passion led to championing BIM technology as the central hub of building data models and working to develop the integrations needed to connect disparate sources of information such as reality capture, CFD, and Energy analysis to the BIM model.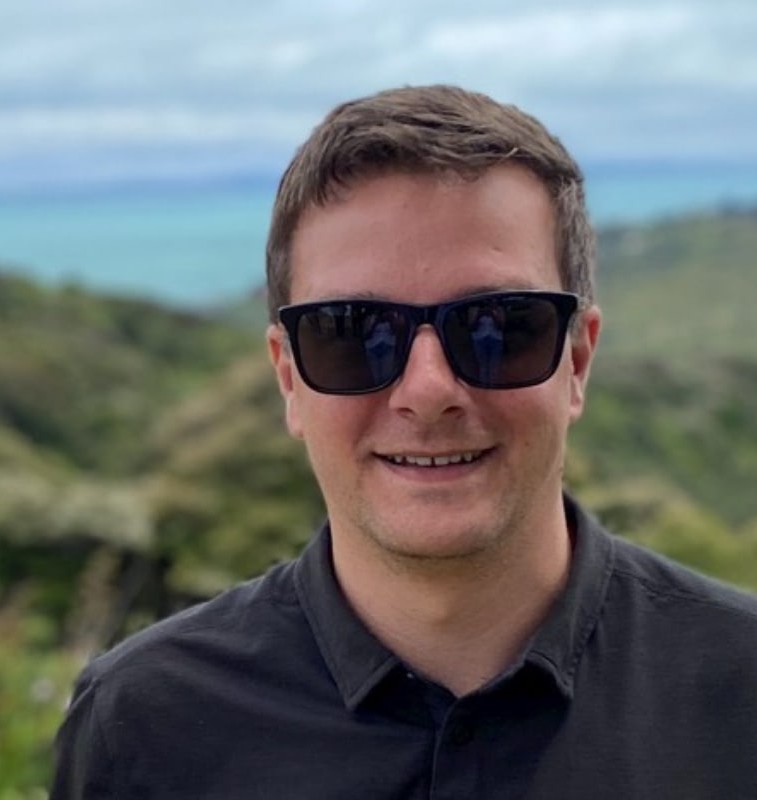 Chris co-founded Northshore Build to advance Northshore's environmental and sustainability priorities across the construction sector. He has 10 years of experience in both commercial and large-scale infrastructure construction. In recent years, he worked for one of the nation's largest electrical construction companies, supporting green initiatives advanced by PG&E and the state of California. Chris funnels his expertise in project development, design management, procurement, and construction management to further Northshore's mission to reduce carbon emissions.
Chris received a Bachelor's in Civil Engineering and a Master's in Structural Engineering from Santa Clara University.
Co-Founder and Director of Construction & Implementation, NAM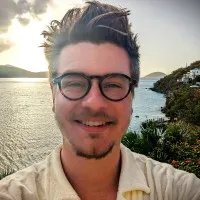 Sam's motivation stems from a deep passion to bring sustainability to the forefront of our built environment; holistically designing buildings for our future, not only the present. With robust experience in energy modeling, energy incentives, and code compliance, he has worked on some of the premier Zero Net Energy buildings throughout California, and delivered cost-effective efficiency solutions at scale to a diverse array of clients.

Sam earned his Bachelor of Science in Mechanical Engineering from the University of Wisconsin – Madison, with minors in Engineering for Energy Sustainability and Engineering Thermal Energy Systems. By bringing fresh ideas, tools, and workflows to the AEC industry, Sam works to achieve a harmonious blend of the natural and built environment through intelligent, sustainable design.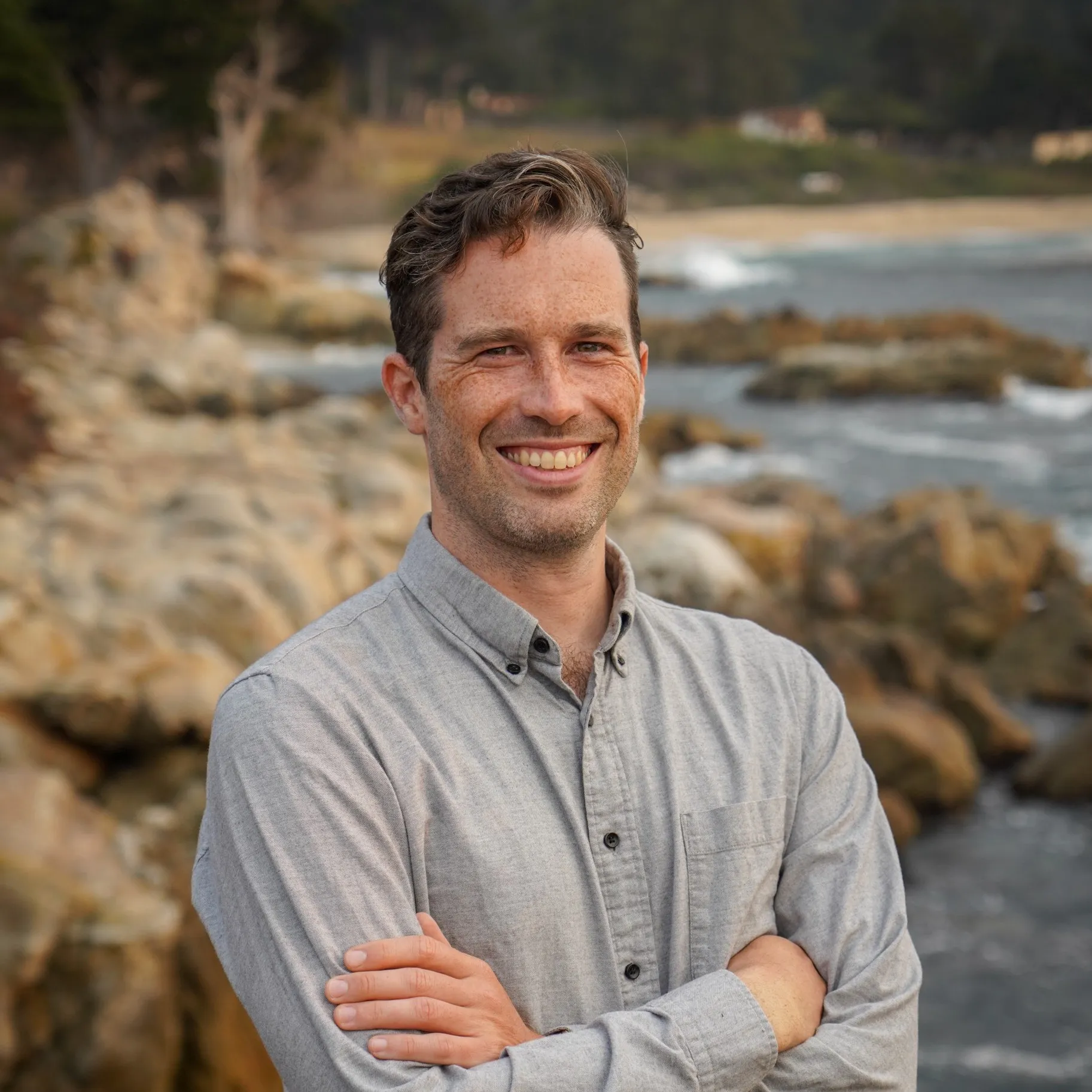 Phil joins us as the Energy Program Manager for APAC. Having 12 years' experience in energy efficiency and sustainability he is our first locally based member supporting APAC projects and customers.
Graduating as a Civil Engineer, he quickly realized his passion in improving energy and water consumption for the built environment. Initially based in Sydney, NSW, Phil worked nationally to deliver system commissioning, control optimization, energy and water audits, and improvement plans at site and portfolio levels.
During his time in Sydney he also conducted building analytics for sites across the Sydney CBD facilitating analysis of HVAC, lighting, hydraulic, electrical, and vertical transportation systems.
Relocating to California in 2019, Phil moved into identifying and evaluating efficiency opportunities for Investor Owned Utilities via Demand Side Management programs. Through this role Phil worked with data centres, laboratories, and office spaces across California to identify and verify optimization opportunities while managing the inventive application process.
Returning to Brisbane, Australia, Phil enjoys spending time on the water with his family and friends.
Growing up in the Pacific Northwest, Valeriya developed an appreciation for the environment and an interest in sustainability. She believes that new problems require new solutions, and she is excited to be a part of a team that gets to design them. Valeriya believes that we need innovative, new and data driven solutions to encourage energy savings. The impact that the data center industry has on energy consumption drew her to Northshore, and her internship experience is what made her want to stay.
Previously, Valeriya worked on long-duration energy storage systems at a startup. She also researched alternatives to traditional HVAC systems and LCA during her time in school. She's excited to be joining Northshore's passionate team of engineers working on something that matters.
Valeriya has a mechanical engineering degree with a minor in mathematics from Santa Clara University, and she loves to spend her free time traveling and being a hobby hopper!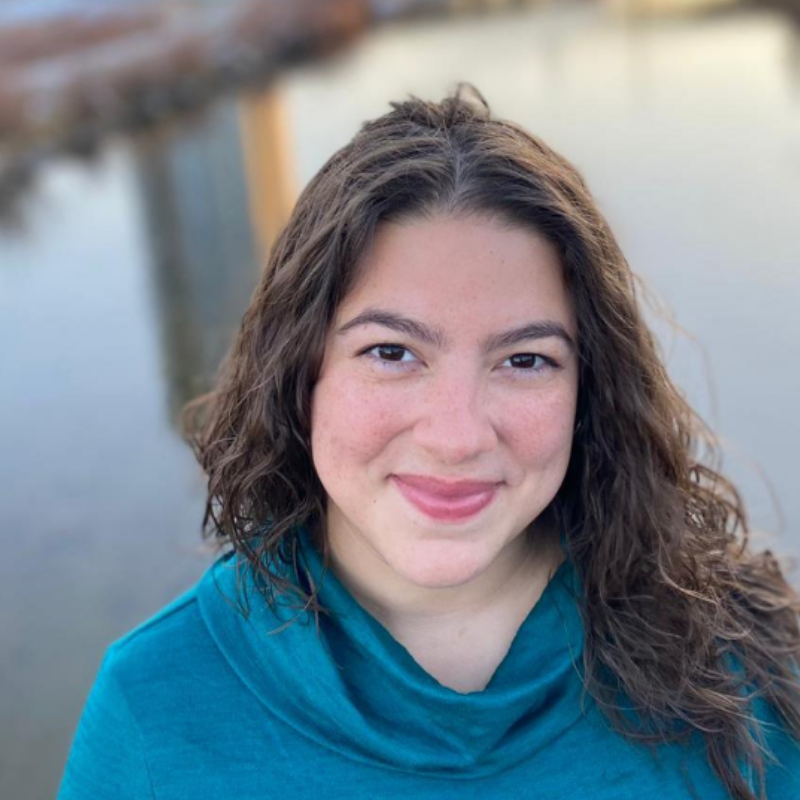 Natalia is a Software Developer based in Denver; she leverages both her technical skillset and engineering background to bring complex ideas to life.

As part of the Northshore team, Natalia is helping to launch new cloud solutions and products by contributing to the system architecture, database administration, and full-stack development.

Before Northshore, Natalia worked in finance, marketing, and logistics, where she led projects on performance assessments and action proposals to improve customer contribution, investments and customer relationships. She is passionate about finding efficient solutions through programming and providing others with the tools to produce their best work.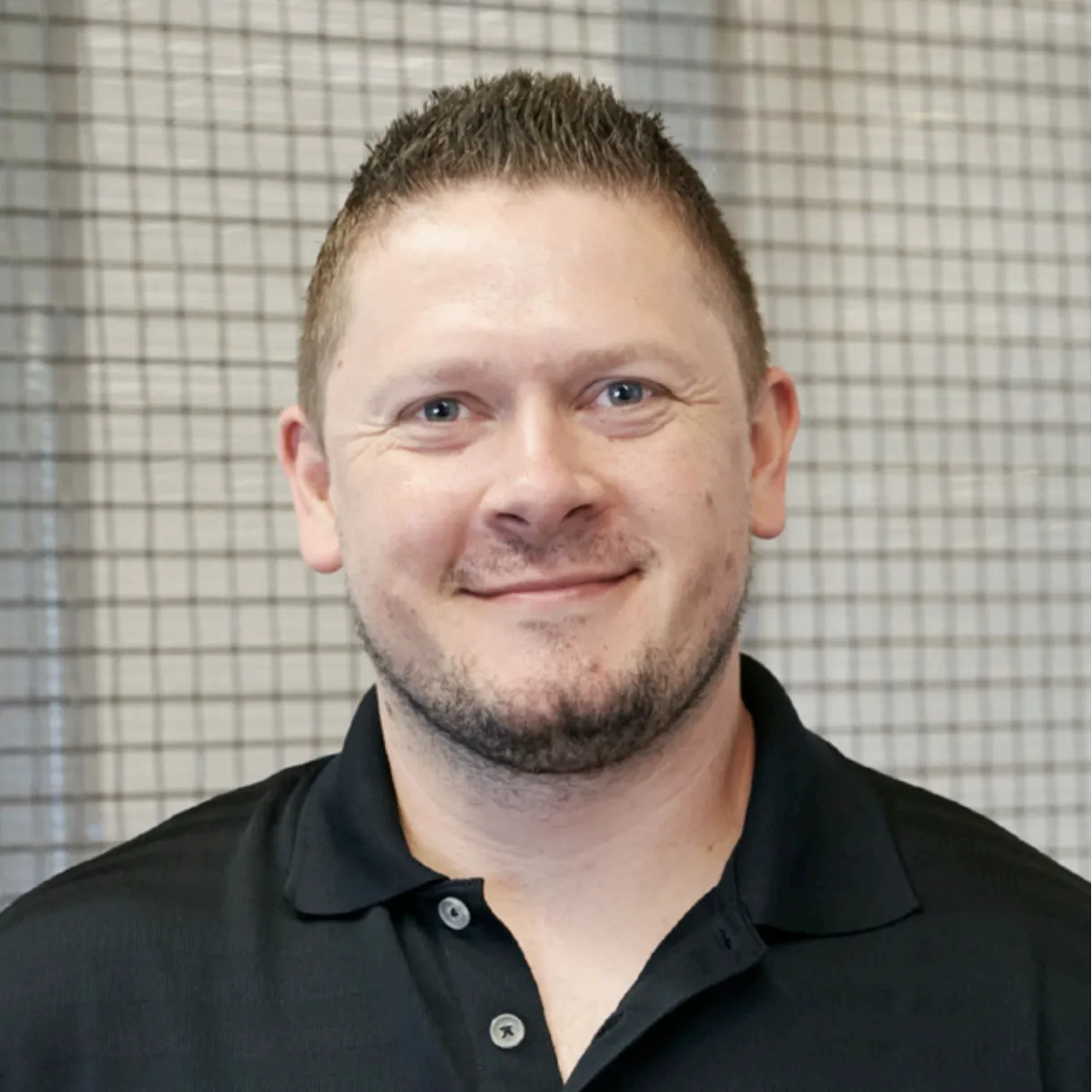 Jonathan joins Northshore with a combined 17 years of experience from both the field and office of the construction industry. His work in residential, commercial and heavy civil construction has provided Jonathan with a wide range of knowledge which he will use to help implement energy efficiency projects.
Jonathan's strong passion for the environment and sustainability was cultivated early on by the community he was raised in, having grown up on Vashon Island in the Puget Sound. Jonathan's goal is to utilize his knowledge in construction to help facilitate change. Jonathan received his BBA in Marketing and Management from the University of Portland and later his Journeyman's card in Carpentry from the Northwest College of Construction.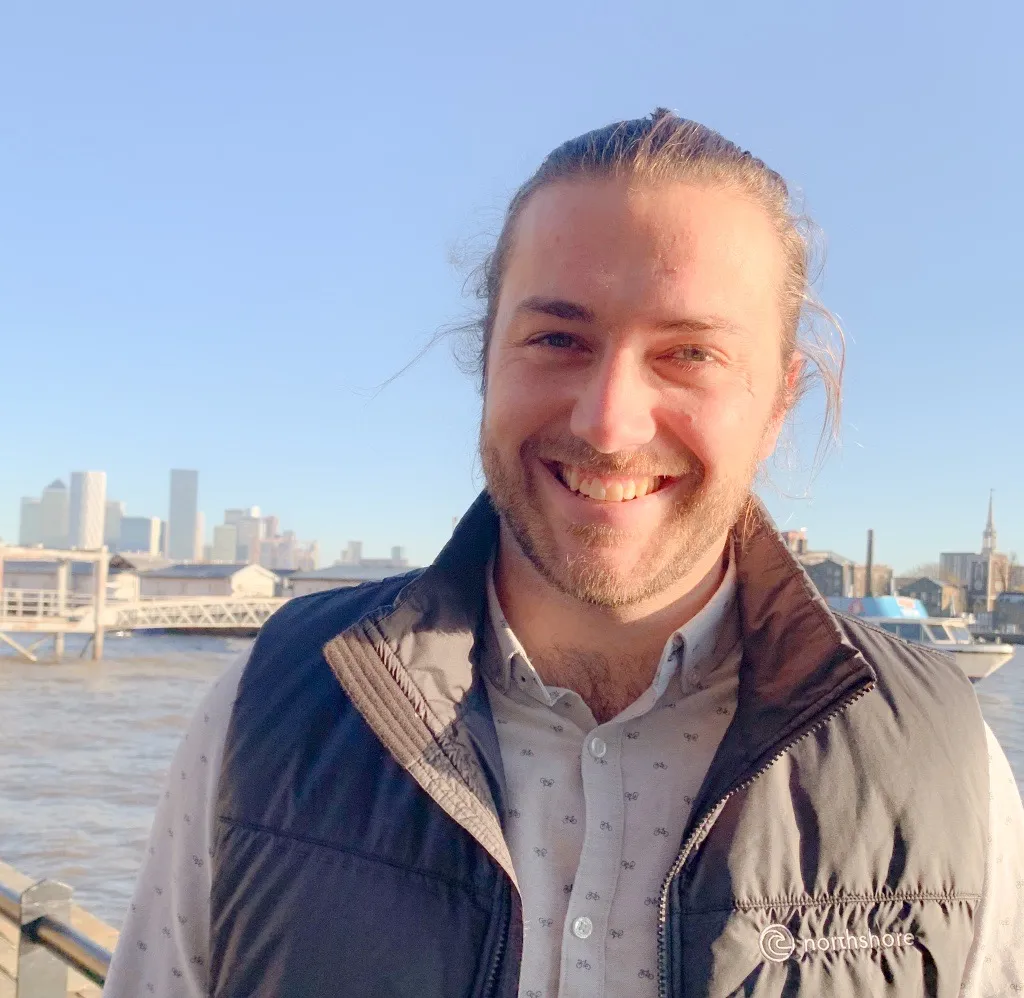 Coming from a design role in a multinational consultancy, Corry brings experience working on some of the biggest projects in Europe, with a plethora of software, as a key member of global teams. He's excited about staying on top of the cutting edge in climate saving tech, and keen to bring his love of math and problem solving to this vital and exciting domain. Corry's passion for environmental preservation and tackling climate change stems from his roots in rural Britain, very much a 'country kid', forming a connection with the natural environment from the start. This has been cemented through years of watersports addiction, a previous career in agriculture and a master's degree in Civil and Environmental Engineering. Corry has experience in utilizing physics-based simulation models and digital twin technologies for sustainability focused projects; exemplifying the need of validated data to take climate action. Northshore's mission therefore has the combined benefit of supporting the infrastructure required to potentially solve the problems, whilst also minimising the impact of their solution.
Anita Goyal-Eames, MEng, CEng, MIMechE, AMEI ▾
With over 15 years of experience in the Built Environment both in Europe and Asia, I have worked on projects from Design Stage through to Commissioning and Final Acceptance. I am passionate about embedding concepts of sustainable and efficient design into construction projects, and hope to see continuous change in our industry as we find more innovative solutions to the resource challenges that we face. I have a particular interest in how energy provision will meet demand as the data centre sector grows exponentially!
With nearly a decade of experience within the built-world, Talia brings a vast spectrum of skills to the table. Most recently, as a preconstruction manager at one of the nation's leading electrical contractors, she specialized in large scale public utility infrastructure programs and EV charging systems.
Talia understands that project success starts with a solid plan, design, and estimate. With preconstruction experience Talia works to ensure predictable and repeatable results for clients.
Talia graduated with a Bachelor of Science in Construction Management from Cal Poly San Luis Obispo and a minor in Spanish. Her passion for travel, food, music, languages, and her two children drives a symbiotic motivation to protect our environment and cherish our planet for all future generations to enjoy. It is here at Northshore that she believes she can make a difference.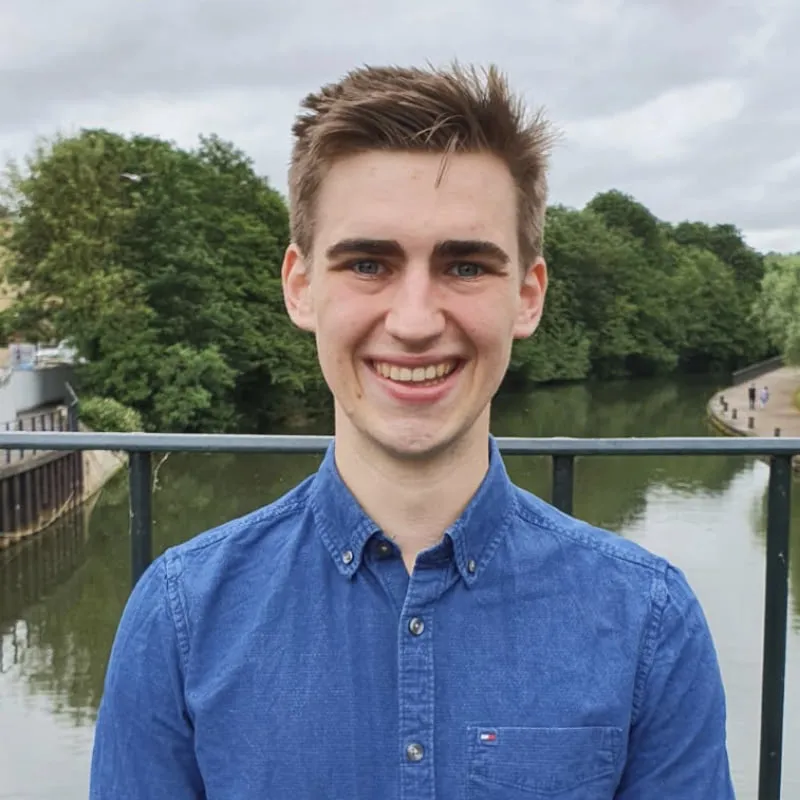 Lawrence Lees-Baker, MEng ▾
Lawrence graduated from the University of Bath with a Masters in Mechanical Engineering. Having been an intern with Northshore during the Summer before his final year at university, he developed his enthusiasm for sustainability. He is driven to discover and apply energy solutions which are imperative for the field to meet the net zero target set by the UK government for 2050.
Additionally, Lawrence partnered with Northshore for his dissertation, which investigated new methods of optimising the performance of Data Centers, in order to make them as efficient as possible. He aims to further this goal to implement the most efficient and cost-effective solutions to the sector.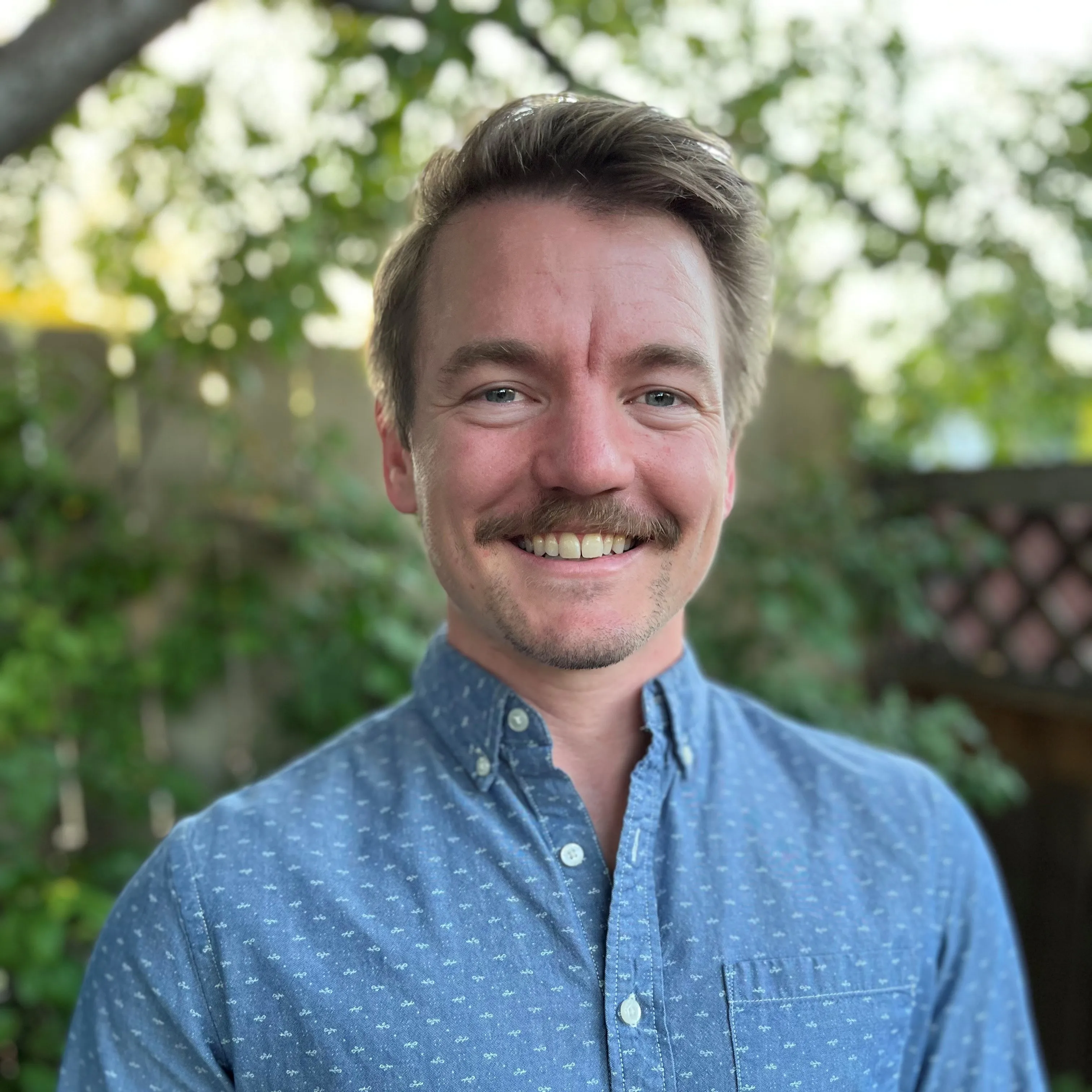 Sam earned his Masters in Mechanical Engineering from the University of Utah. With a passion for the environment stemming from a previous career in outdoor education, he hopes to use his engineering knowledge to help Northshore make the internet a more sustainable place. As the data center industry continues to grow, Sam plans to continue pursuing Northshore's investment into environmentally friendly business practices in order to build sustainable and energy efficient infrastructure. Sam enjoys the challenge of problem-solving complex energy solutions and likes to spend his free time in the outdoors climbing, skiing, and mountain biking.
Lindsay McConville, DCEP ▾
Lindsay is a Mechanical Engineering graduate from Santa Clara University. She has always had an interest in sustainability initiatives, which aligned well with Northshore's mission of optimizing data centers through energy efficiency measures. This, along with her interest in working for an engineering start-up, drove her decision to join Northshore.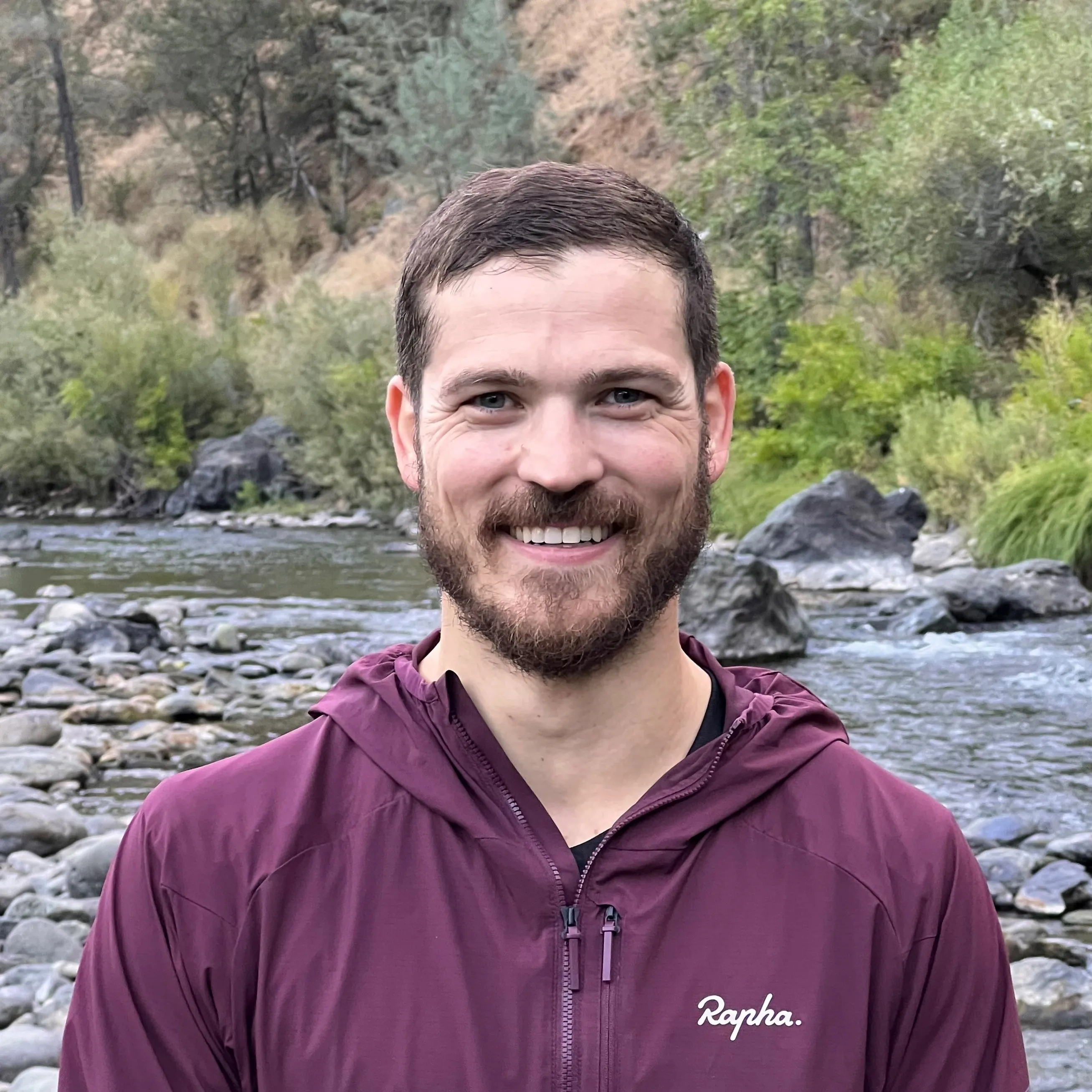 Barrett has been in the construction industry for over a decade. He has worked for two of the top electrical contractors in the nation. He focused on the commercial sector, building out tenant improvement projects, along with green initiative projects put on by Investor-Owned Utilities that touched on Mobile Home Park infrastructure and Electric Vehicle Charging improvements.
Along with his knowledge working on the contracting side, Barrett also has experience on the owner side where he managed the construction of various international sales offices with POC labs for a storage networking company. In addition to the international work, he would manage various department's internal space planning needs at their headquarters based in San Jose, Ca.
Barrett received his Bachelor of Science degree in Construction Management with a minor in Business Administration at Chico State University.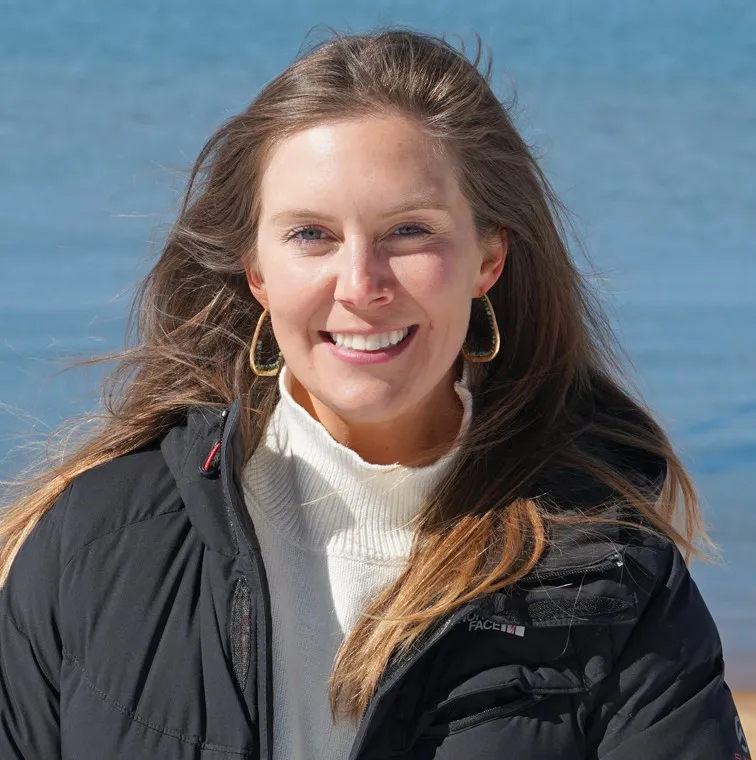 Anastasia is an experienced geospatial and remote sensing professional with an enthusiasm for mapping and modeling a variety of environments. Her previous experience included assisting in wildlife conservation efforts and prevention/ intervention of human-caused wildfires. Anastasia strongly believes in being a part of the data process from collection to finished product, and that understanding the process allows for it to be reliable, robust, and fast.

She is excited to now focus to built environments and be a part of facilitating the sustainability efforts that are so vital to the sector.

Anastasia holds a Bachelor of Science (Environmental Science, Geology) from the University of Montana Western and a Masters of Science (Geoscience) from University College London.
Validation Program Manager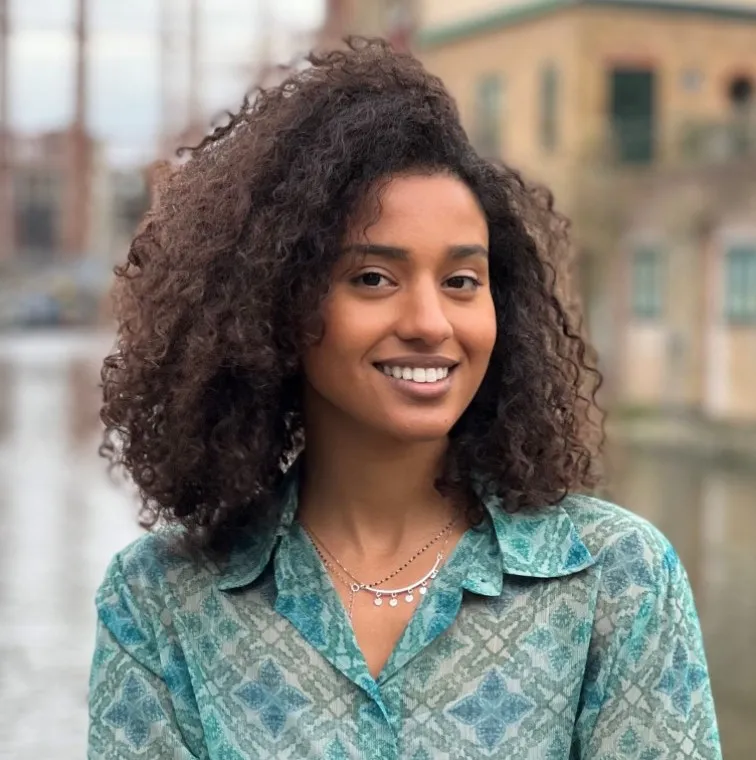 Niovi Papanikolaou, MSc DIC, MEng ▾
Niovi is an Energy Consultant based in London whose passion lies in developing and delivering sustainable energy solutions. She brings technical and analytical skills to Northshore's EMEA team aiming at tackling key challenges of data center infrastructure. Niovi strives for excellence while balancing her commitment to the environment with social and business needs.
With more than 5 years of experience in energy management and efficiency optimization projects, she has been responsible for performance improvements of large scale energy centers and has designed energy conservation measures for industrial clients and the public sector.
Niovi holds an MEng degree in Mechanical Engineering from the University of Patras in Greece and an MSc degree in Sustainable Energy Futures from Imperial College London in the UK.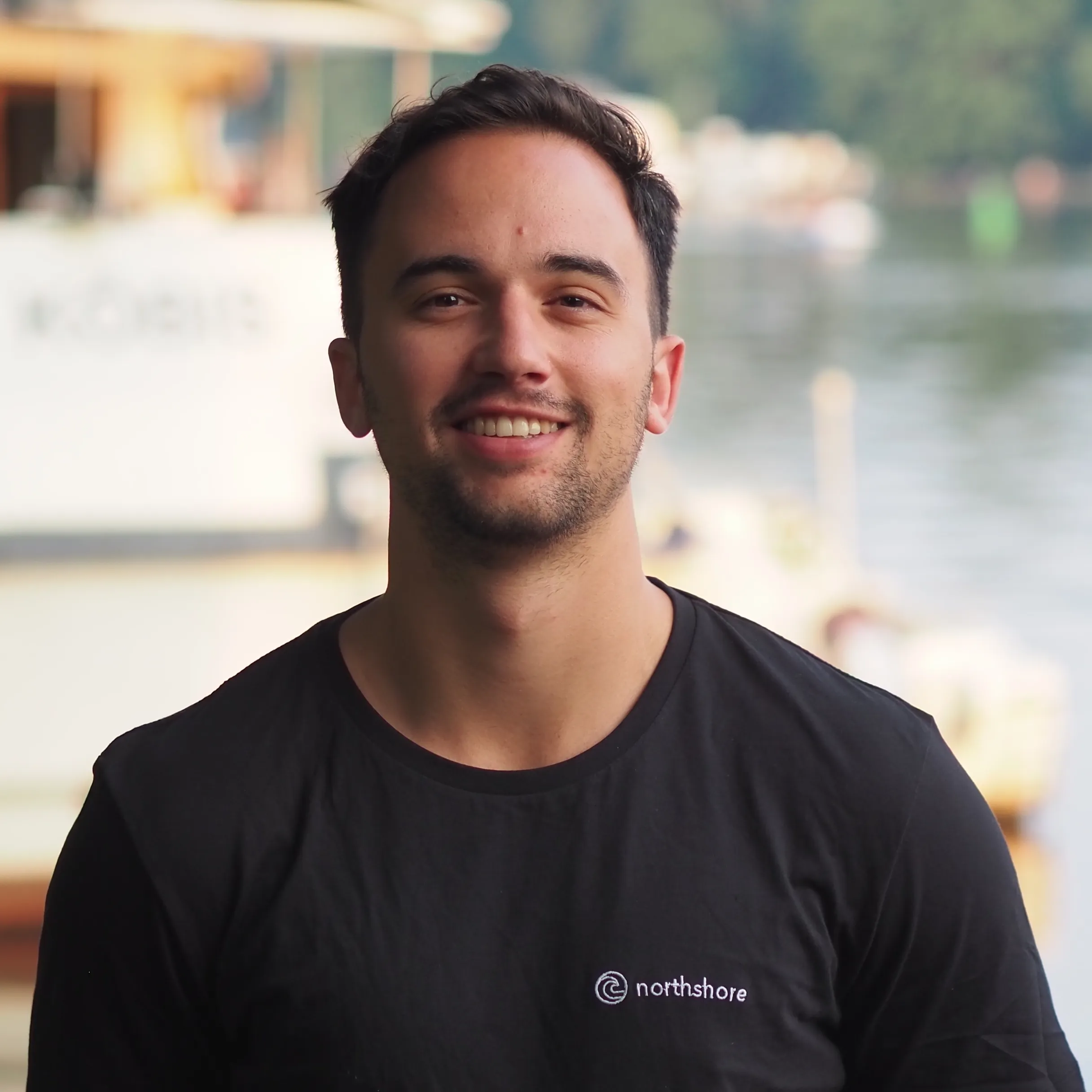 Eric is based in Paris, part of Northshore's expanding European team. His passion lies in using data analytics to target energy efficiency opportunities in data centers, some of the largest energy consumers on the planet.


After graduating with a Mechanical Engineering degree from UCLA, Eric joined the built environment industry at Tetra Tech, a global engineering consulting firm. There he provided energy analysis services for a wide range of building systems and building types. He headed the data analytics team tasked with creating premium tools for the firm, as well as advanced analytics for clients.


Eric brings his knowledge and experience of both energy engineering and data analytics to the Northshore team.
Analytics Program Manager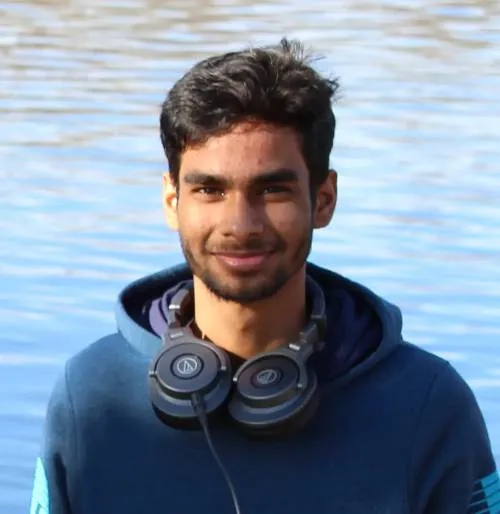 I have always been fascinated with numbers and physics. I have always wanted to use my passion for engineering to contribute to solving critical real world problems. Having spent much of my young life in Mumbai where blackout were common and , I have always wanted to do my part in developing and optimizing systems that would conserve energy. Northshore's pledge to sustainability perfectly aligns with my goals to reduce carbon footprint.
I am a huge Barcelona(football team in Spain) fan. In my free time, I like to play football, go on hikes.
Erin Rowe, P.E., LEED AP ▾
Erin is a Senior Consultant in Europe and has more than 15 years of experience with energy and environmental engineering projects in Europe, North America, and Asia. She has a passion for energy and water savings projects and all things sustainability. She started her career as an HVAC Design Engineer and then moved on to implementing and evaluating utility energy efficiency incentive programs in the U.S. and Canada. After a relocation to China and more recently to the Netherlands, she leveraged some of her prior experiences in retro commissioning and began working primarily on data center commissioning projects as a commissioning management engineer. Her career path provides her with a solid global foundation in project management and commissioning projects, and a deep knowledge of energy savings opportunities and savings estimation methodologies.
She specializes in sustainable design practices, LEED requirements and credits, energy audits, commissioning and retro-commissioning, net-zero energy building design, and energy code development and compliance. Erin holds a Bachelor of Engineering in Mechanical Engineering from Stevens Institute of Technology (Hoboken, NJ), and she is a licensed Professional Engineer (PE) in the State of Oregon, LEED Accredited Professional (LEED AP) and a recent member of the Water Efficiency LEED Technical Advisory Group. She currently lives in Haarlem, Netherlands with her family and enjoys exploring the area by bicycle.
Sustainability Program Manager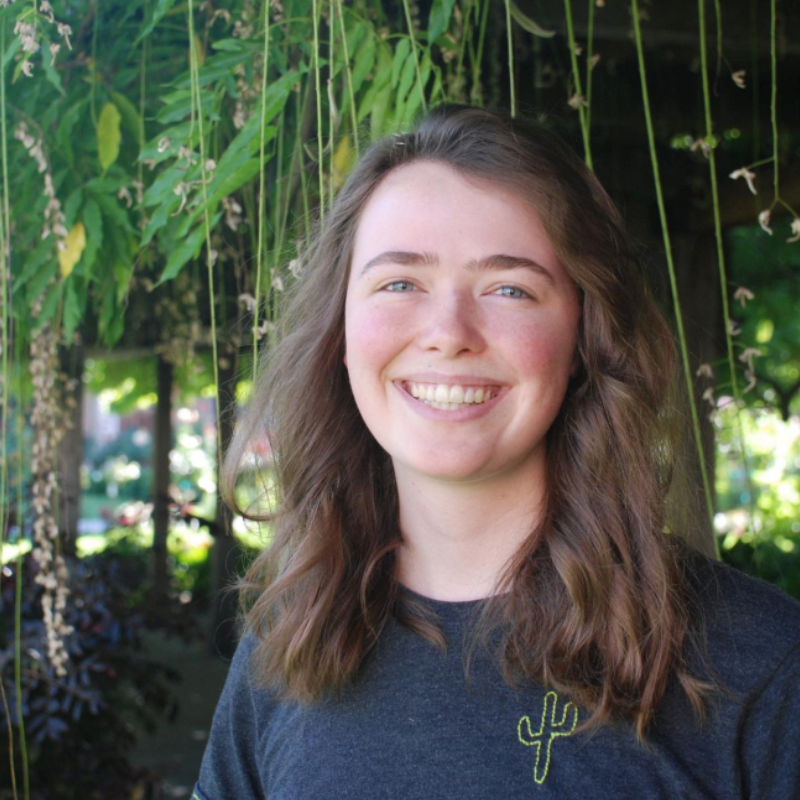 Claire graduated from Santa Clara University with a Bachelor of Science in Civil, Environmental, and Sustainable Engineering. As an intern at Northshore, she developed a carbon accounting procedure to assure carbon neutrality since the company's inception and to estimate the operational and embodied carbon of construction projects. She now joins the team full-time as a project engineer, where she will continue to advance internal and external sustainability initiatives, as well as contribute to the construction and implementation of projects.
Claire is driven by a passion for sustainable infrastructure; she believes in the power of new ideas and technology that can support the ever-growing needs of our population, while optimizing positive impact to both the local and global environment. Northshore plays an important role in developing a more sustainable future for internet infrastructure, and Claire is excited to be involved in this dynamic and critical work.
Project Engineer, Build and Sustainability Services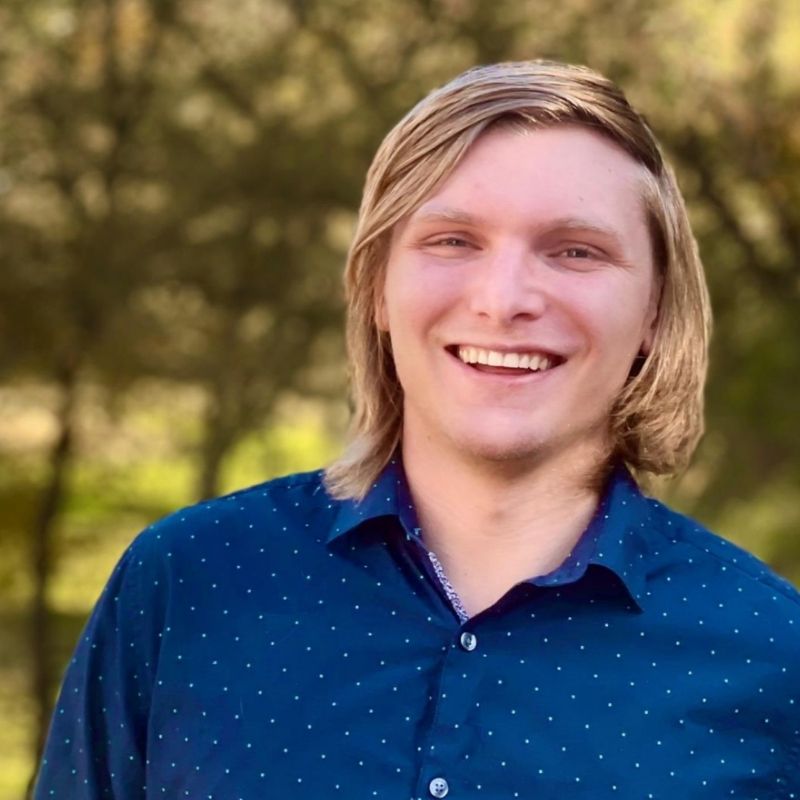 Collin brings a computer and network engineering background to Northshore's interdisciplinary engineering team, with a focus on scaling customer software engineering initiatives. With a Bachelor of Science in Computer Science and Engineering from Santa Clara University, Collin has a knack for solving complex mathematical problems and brings a software and automation first approach to the internet infrastructure challenges taken on by the Northshore engineering team.

Collin's motivation for sustainability traces back to his roots growing up in sustainable communities in Northern California where he found his understanding for the importance of sustainable engineering and the impact and we have on our planet. On the Northshore engineering team, Collin is able to channel his passion for software and sustainability in his pursuit of designing novel software solutions.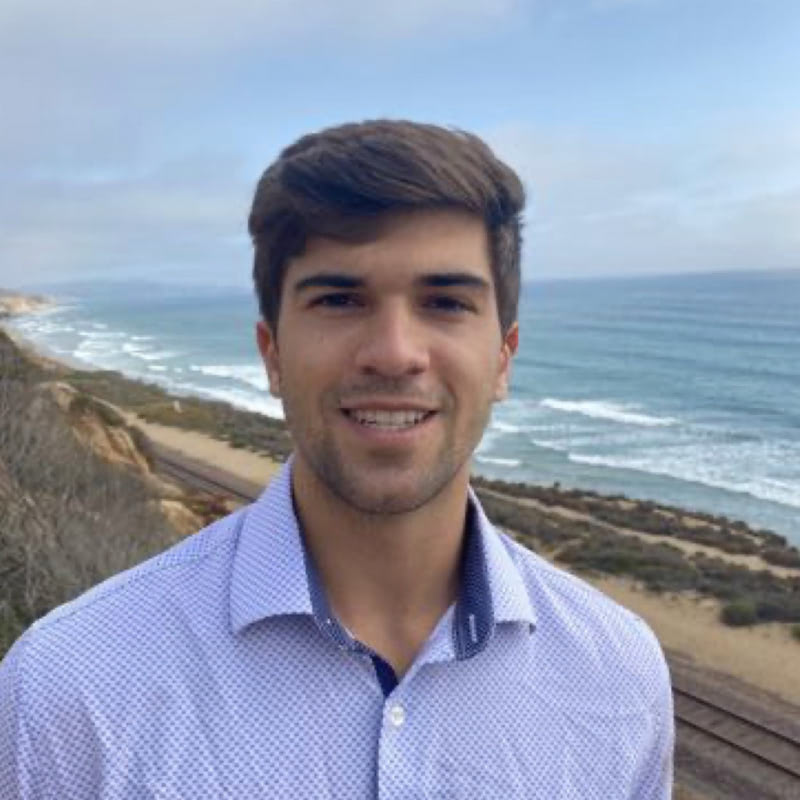 As a Southern California native, Chris has always had a passion for green infrastructure and sustainability. While joining Northshore as an intern during his time at UCLA, he developed a fascination for sustainability project work through his hands-on experience and mentorship.
Previously, Chris worked in mechanical design labs on campus designing anything from 3D modeled rockets to a self leveling and tracking tripod system. Growing from his experience as an intern, he expanded his field of interest to include using data science to solve practical problems and help to process information associated with the operation of a successful data center.
Chris has a mechanical engineering degree with an emphasis in tech management from the University of California, Los Angeles. He spends his free time cooking for friends and exploring the greater Los Angeles region.
Project Engineer & Data Analyst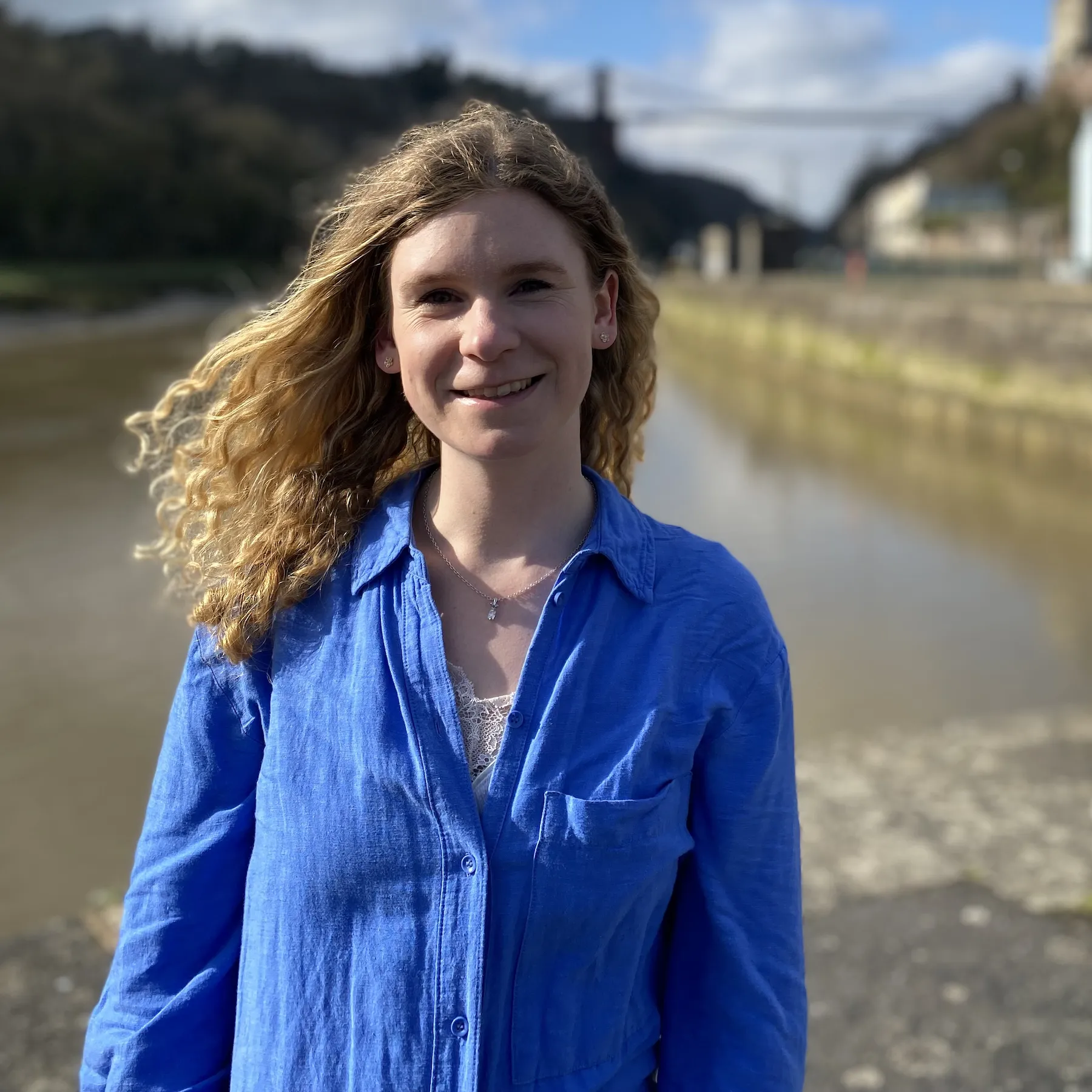 Maria is a sustainability engineer based in Bristol, UK. Playing her part in decarbonising the data centre industry is what gets her out of bed in the morning and she loves working with clients to reach their sustainability goals. Having previously worked in the data centre industry, she brings her Life Cycle Assessment and Carbon Accounting skills to Northshore.
Maria holds a first class degree in Mechanical Engineering from the University of Nottingham. In her free time, she enjoys playing for the Bristol lacrosse team or watching her football team Queens Park Rangers (occasionally) win.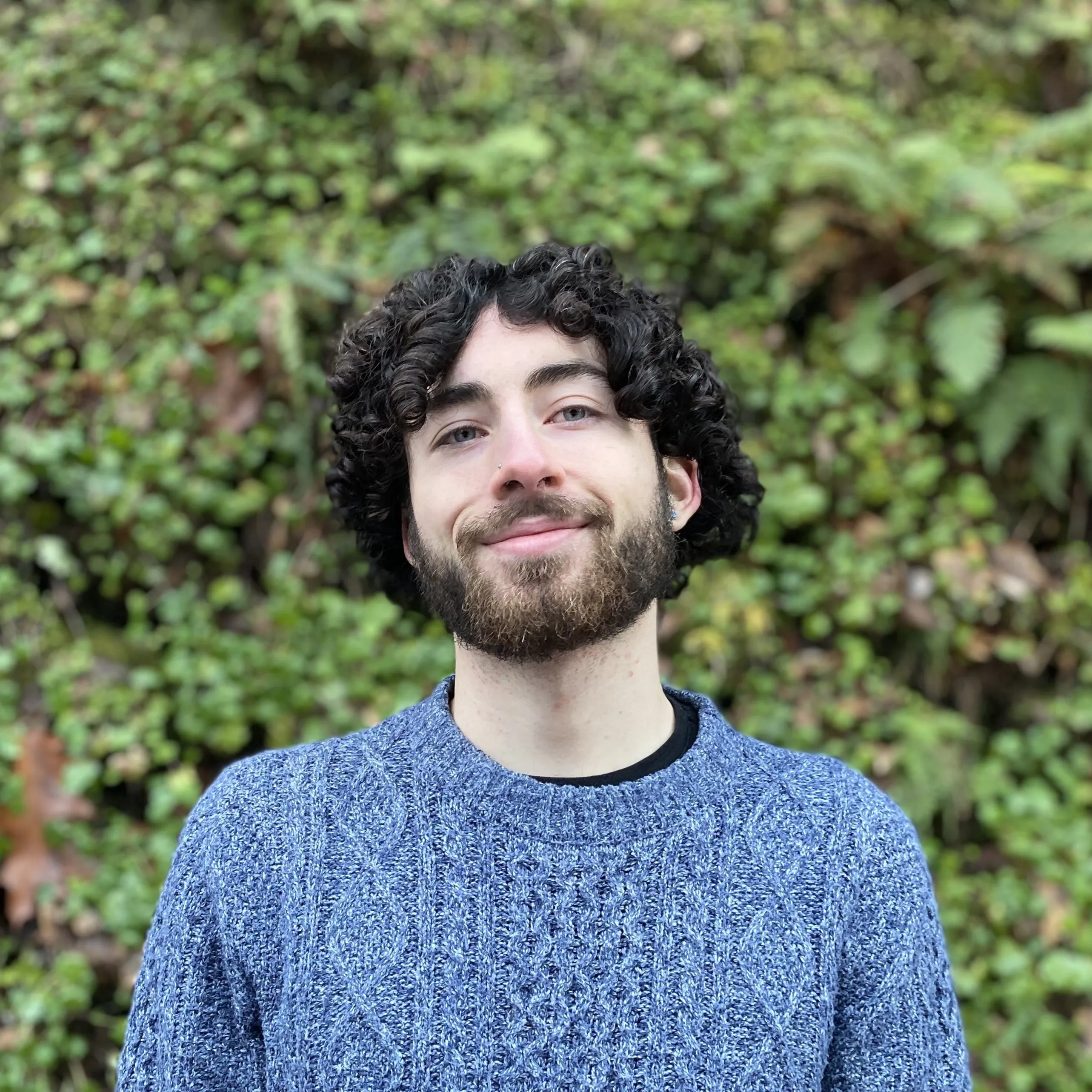 My life has been greatly shaped by the climate and environmental justice movement in Portland, Oregon where I grew up. This has guided my career and given me the goal to take serious climate action through my work. I am excited to improve data center sustainability performance at Northshore because it is a powerful way to do just that.
I graduated from Western Washington University with a B.S. degree in Energy Science and Technology, minor in Energy Policy, and certificate in Climate Leadership.
In my free time I am often in nature and enjoy running, hiking, and writing poetry.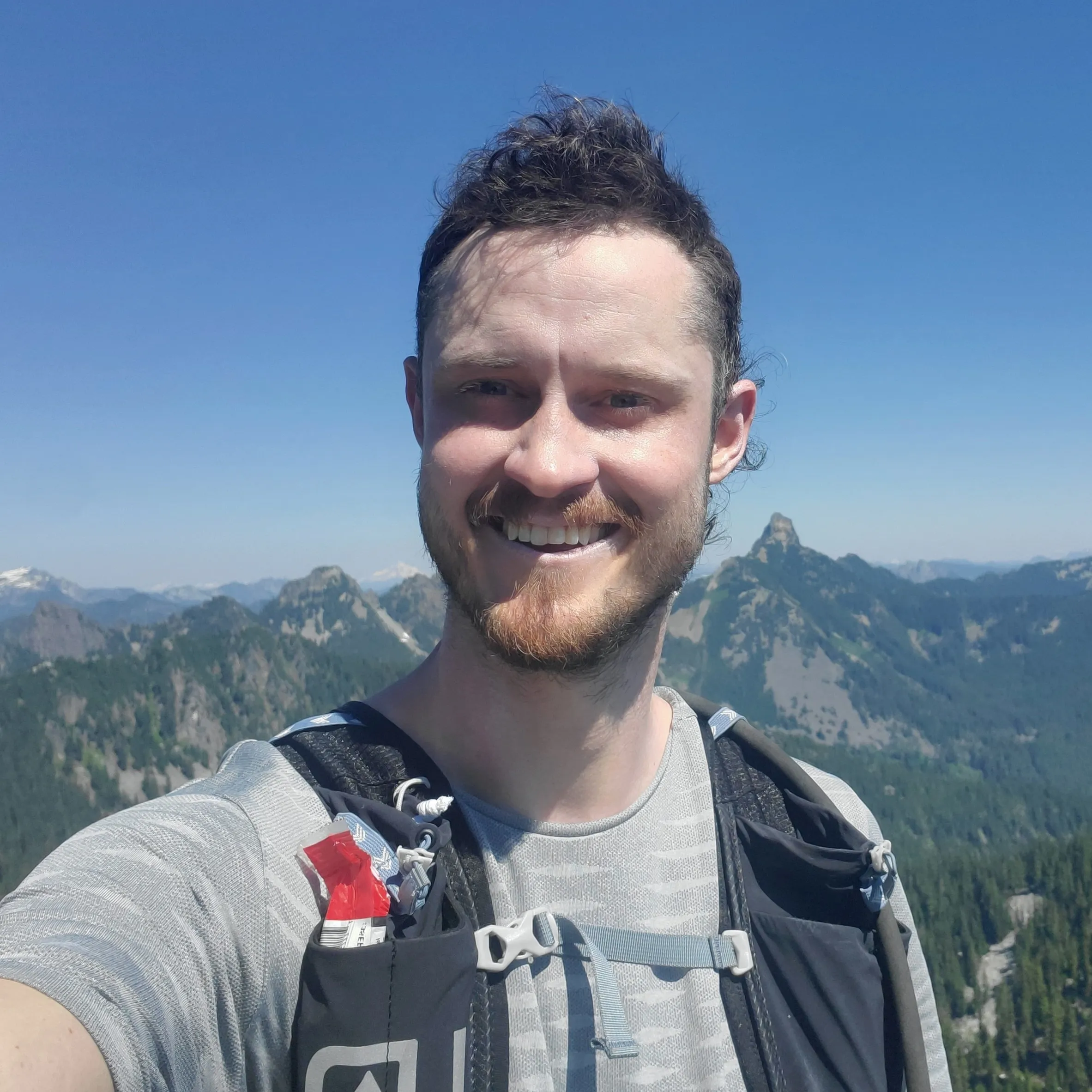 Ryan is an operations and engineering professional with a lifelong curiosity to understand how and why things work. Bringing this mindset to Northshore, he will contribute to streamlining and documenting internal and external processes to ensure consistent and high-quality project delivery.
Ryan received his Mechanical Engineering degree from the University of Portland where he first became interested in sustainability work through an energy audit of the school's dormitories. He continued to expand on this experience working for a consulting engineering firm as an energy analyst creating incentive, code compliance, and sustainability program models across various commercial construction projects. During this time, Ryan also brought his engineering mindset to contribute to company processes, workflows, and business development. This led to a transition to an operations position within a logistics and technology company leading the launch and expansion of new fulfillment centers and operations integration to develop, deploy, and manage standardized processes and workflows that maintain efficiency and scalability.
Operations Program Manager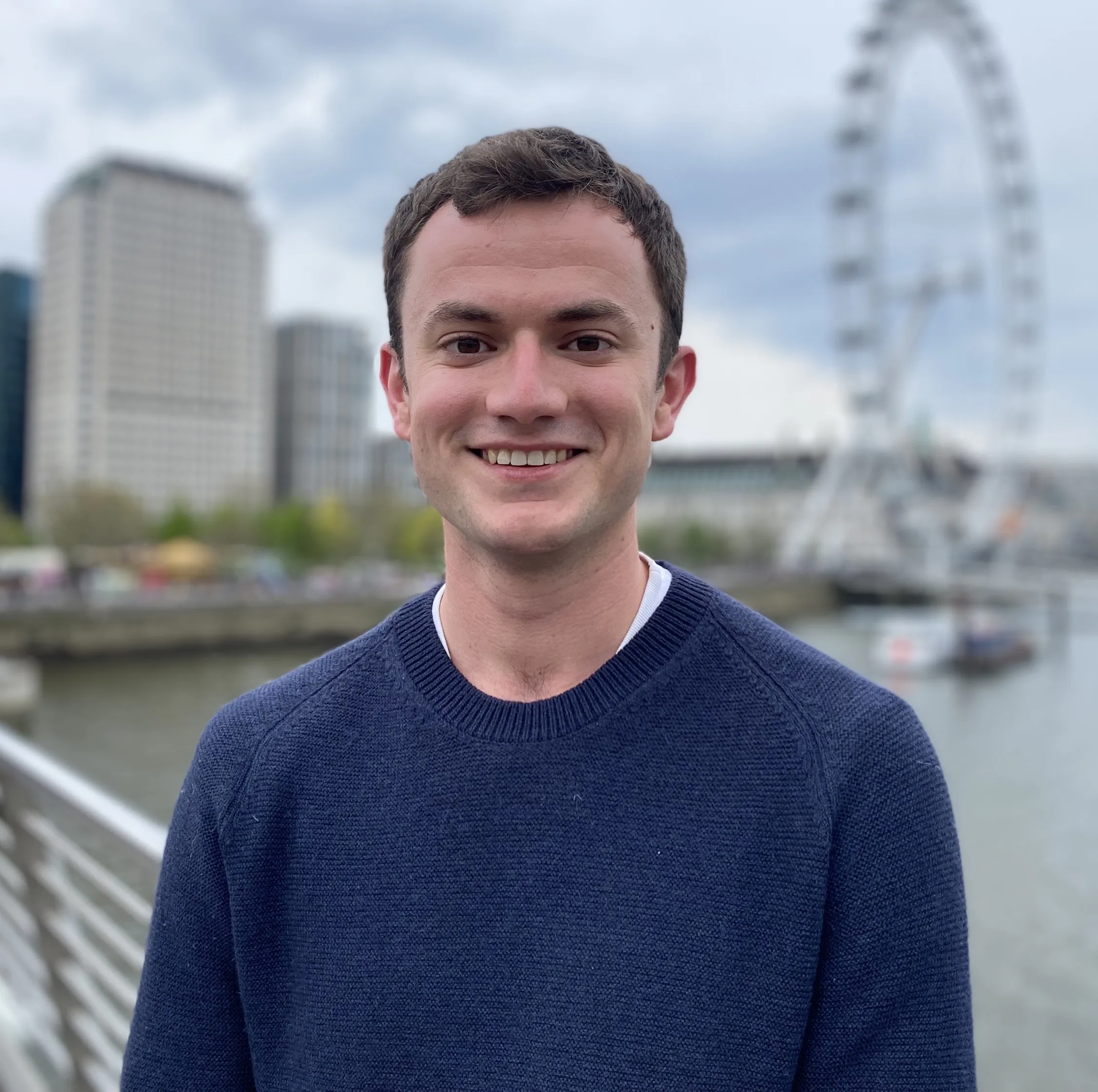 James Rogers Jones, BEng, MSc ▾
James is an engineer based in London whose passion lies in breaking down complex issues and finding inspiration from alternative environments to create data-driven solutions. A Prince2 qualified project manager with previous experience working in the Data Centre industry, James is excited to help Northshore sustainably support the growth curve of the internet.

James holds a BEng degree in Mechanical Engineering and a MSc in Sustainable Energy and Environment from Cardiff University.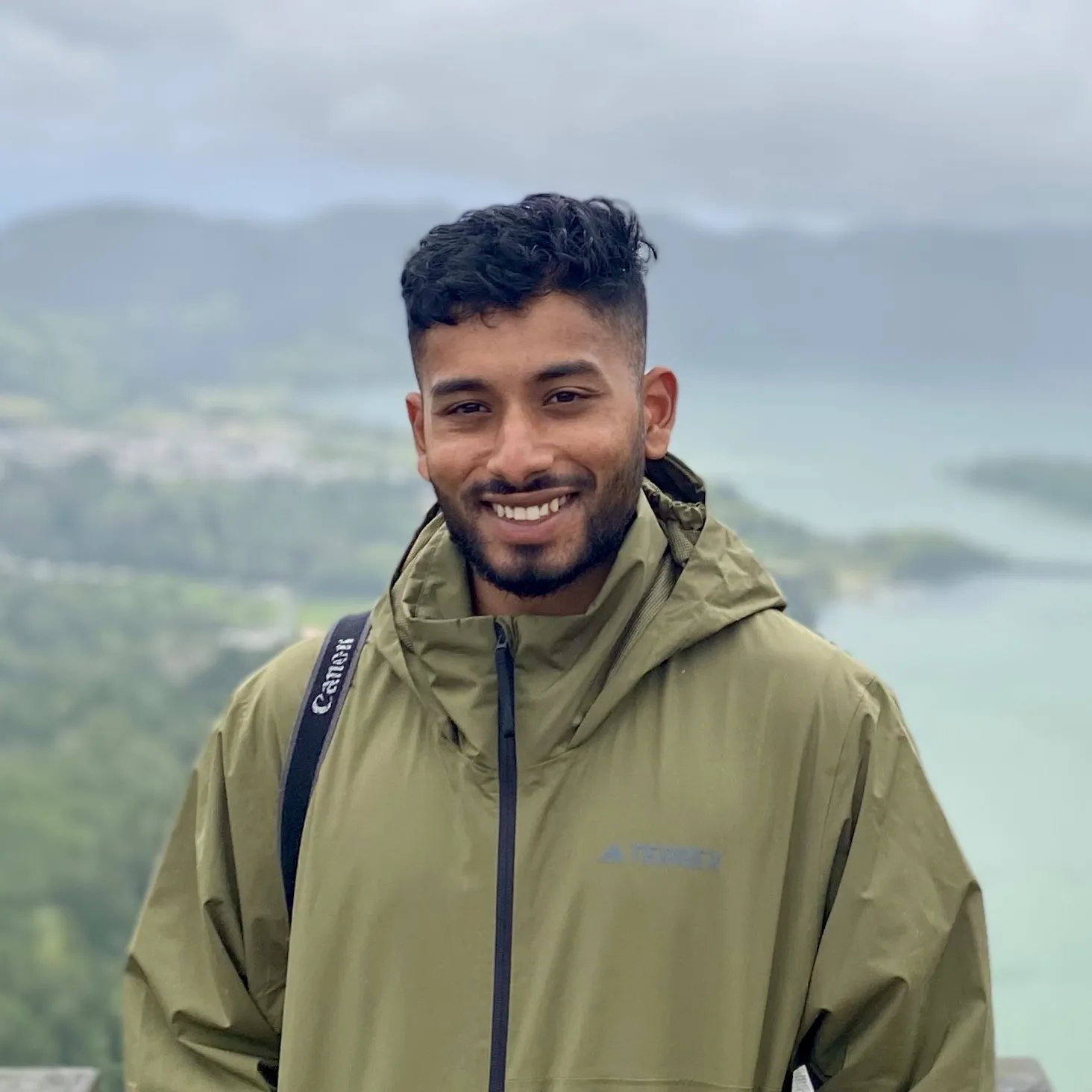 Azam's passion for sustainability and data analytics has been a driving force throughout his career. He believes that by using data to gain insights and make informed decisions, we can build a more energy-efficient and sustainable world. Azam is excited to bring his skills and experience to Northshore, where he will work with the team to develop innovative solutions that help customers achieve their energy and sustainability goals.
Azam has a wealth of experience in the wind and nuclear energy industries. In the wind energy sector, he focused on analyzing wind farm performance and optimizing models to increase prediction accuracy. During his time in the nuclear industry, Azam played a key role in the design and manufacture of new reactor components, ensuring that all components were delivered to the highest standards.
Azam holds a degree in Mechanical Engineering from the University of Bristol, where he developed a strong foundation in engineering principles and gained practical experience through a range of projects and internships.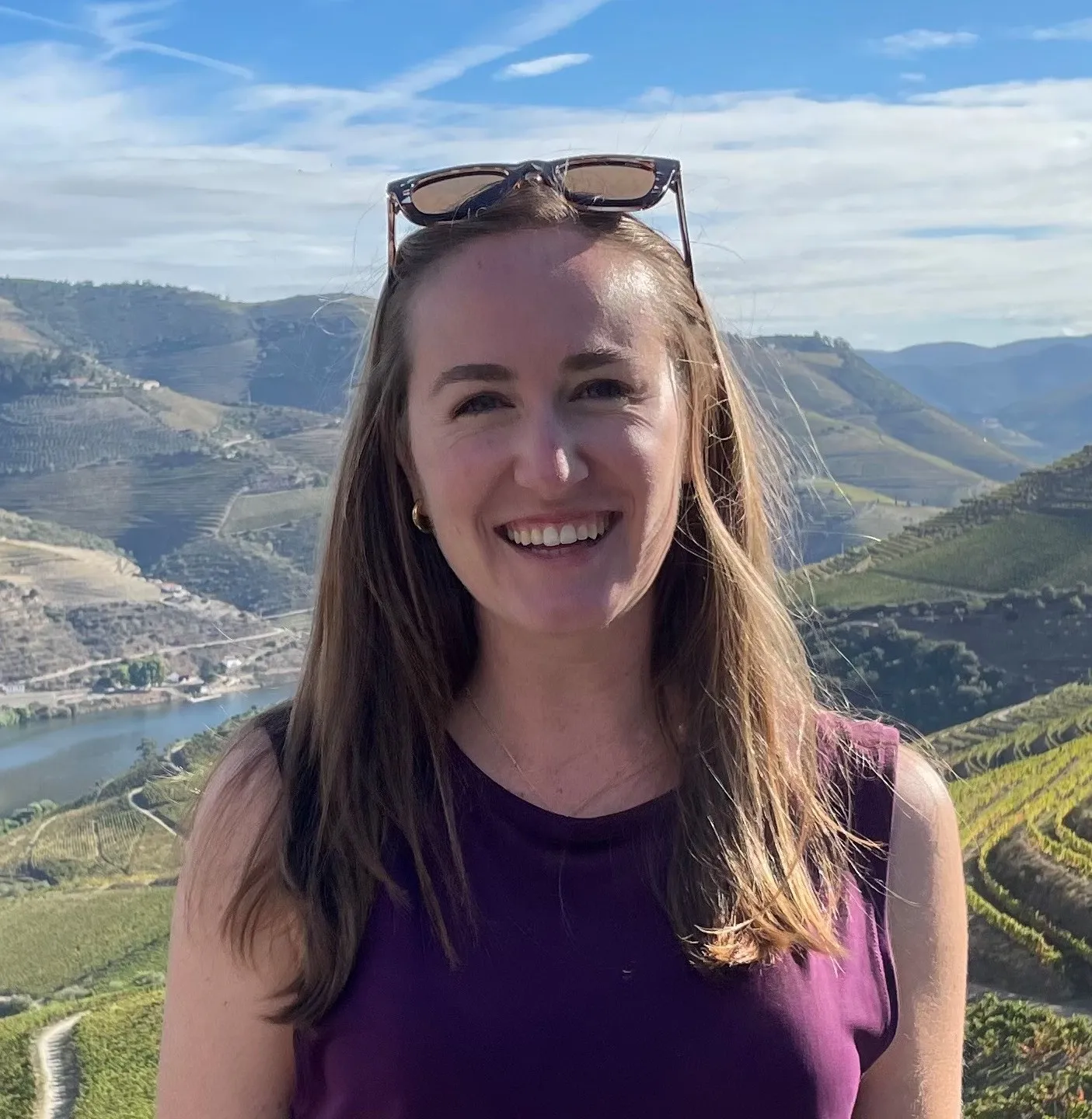 Meghan joins Northshore as the Energy Program Manager for NAM to help expand the impact of energy savings for our clients across North America. She has a mechanical engineering background with energy modeling experience which allows her to combine the engineering fundamentals with resilient, efficient, energy analysis based design. She graduated from UCLA with a mechanical engineering degree and entered into the AEC industry at an MEP design firm. Working on a range of the firm's top sustainability projects that were NetZero, fully electrified, LEED and WELL certified, she enjoyed bringing the design teams together to collaborate on effective, functional and efficient system designs that served our clients. With a strong passion for problem solving and sustainability, Meghan brings technical experience, thoughtful leadership and excited engagement to the Northshore Building Engineering Team. When she's not trying to save energy through sustainable data center design, she can be found enjoying and traveling around the world skiing, surfing, backpacking, and soaking up the sunshine.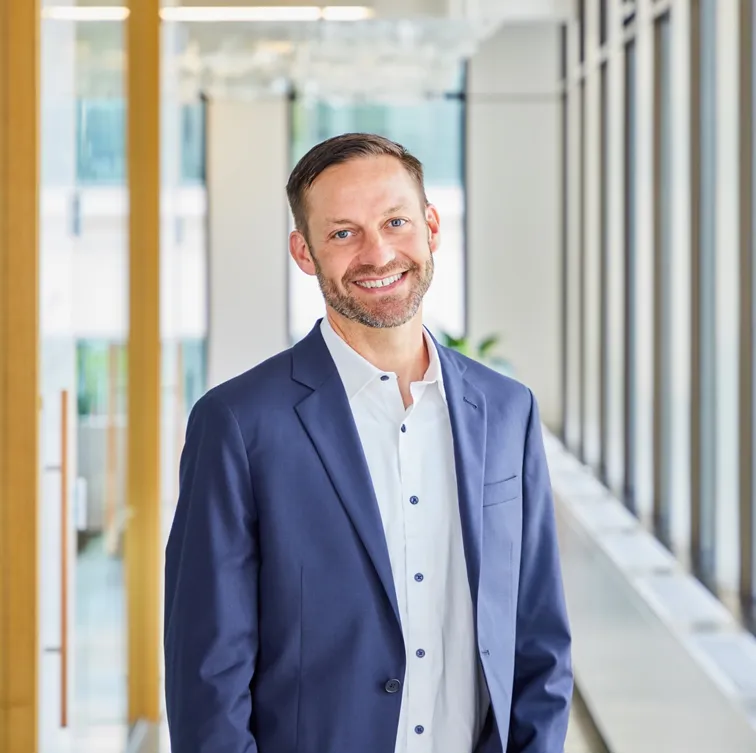 Steve has grown up exploring the outdoors and appreciating the natural balance of the world. As an engineer, he strives to research better methods and designs to minimize the negative impacts of the built environment. He enjoys getting into the weeds on concepts and equipment and the general nuts and bolts of how things are put together, and especially loves mentoring and inspiring others.
Steve graduated from Cal Poly – San Luis Obispo in 2004 and started his career in design-build construction, following with employment in both design-build and consulting. This background has led to his pragmatic approach to designs, ensuring that they are suitable for clients; nothing is worse than a facility that cannot be maintained. His hope is that all parties will enjoy working with each other and be successful.
Steve resides in Portland, Oregon with his wife, two kids and Australian Cattle Dog/Chihuahua/Pit Bull mutt, and enjoys running, backpacking, good food and drink, bad movies and cheesy humor.
Antoine graduated from the University of Bath with a Masters in Mechanical Engineering. He interned with Northshore for half a year then traveled through Latin America for the other half before returning as a full-time member of the EMEA team. Antoine's particular interest in maximizing the efficiency of cooling systems started during his dissertation where he modeled a solar powered air-conditioning system. He brings his engineering and problem solving skills to Northshore and is excited to contribute towards making the internet more sustainable.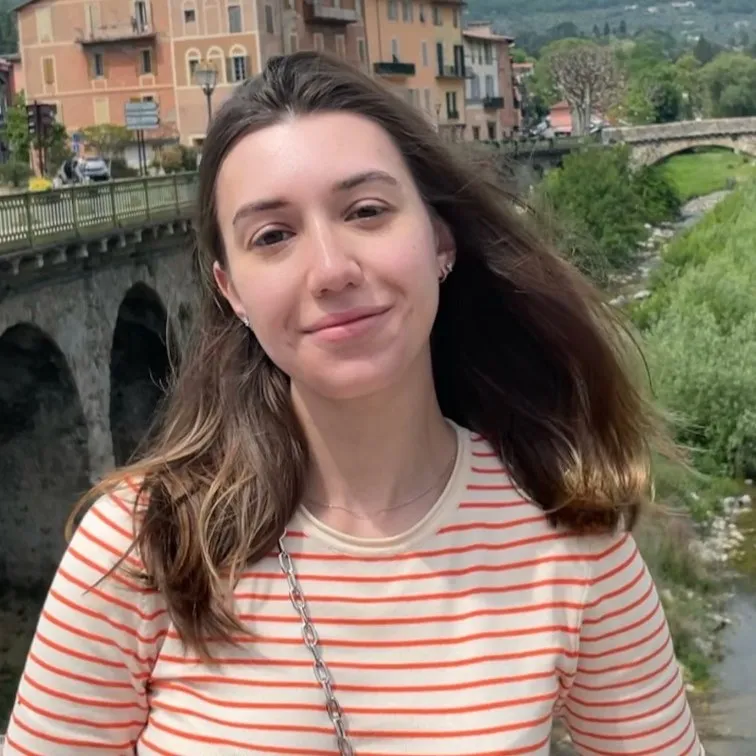 Diana is an Industrial Engineering student at the Georgia Institute of Technology pursuing a concentration in Analytics & Data Science. She vehemently believes that data analytics is a key driver of improving data center efficiency. Diana is excited to implement concepts that she has learned in the classroom to help Northshore's clients achieve their goals.
Data & Analytics Engineering Intern
Max Mailloux-Beauchemin ▾
Max is a Mechanical Engineering student at the University of Santa Clara. One area of interest of his is Northshore's goals for optimization of energy efficiency and its pursuit of Carbon Neutrality. As an engineering trying to practice sustainability Max is especially trying to find new and innovative ways to limit wastefulness and carbon emissions. He is excited to apply concepts learned in class to Northshore's clients and future endeavors.
Building Engineering Intern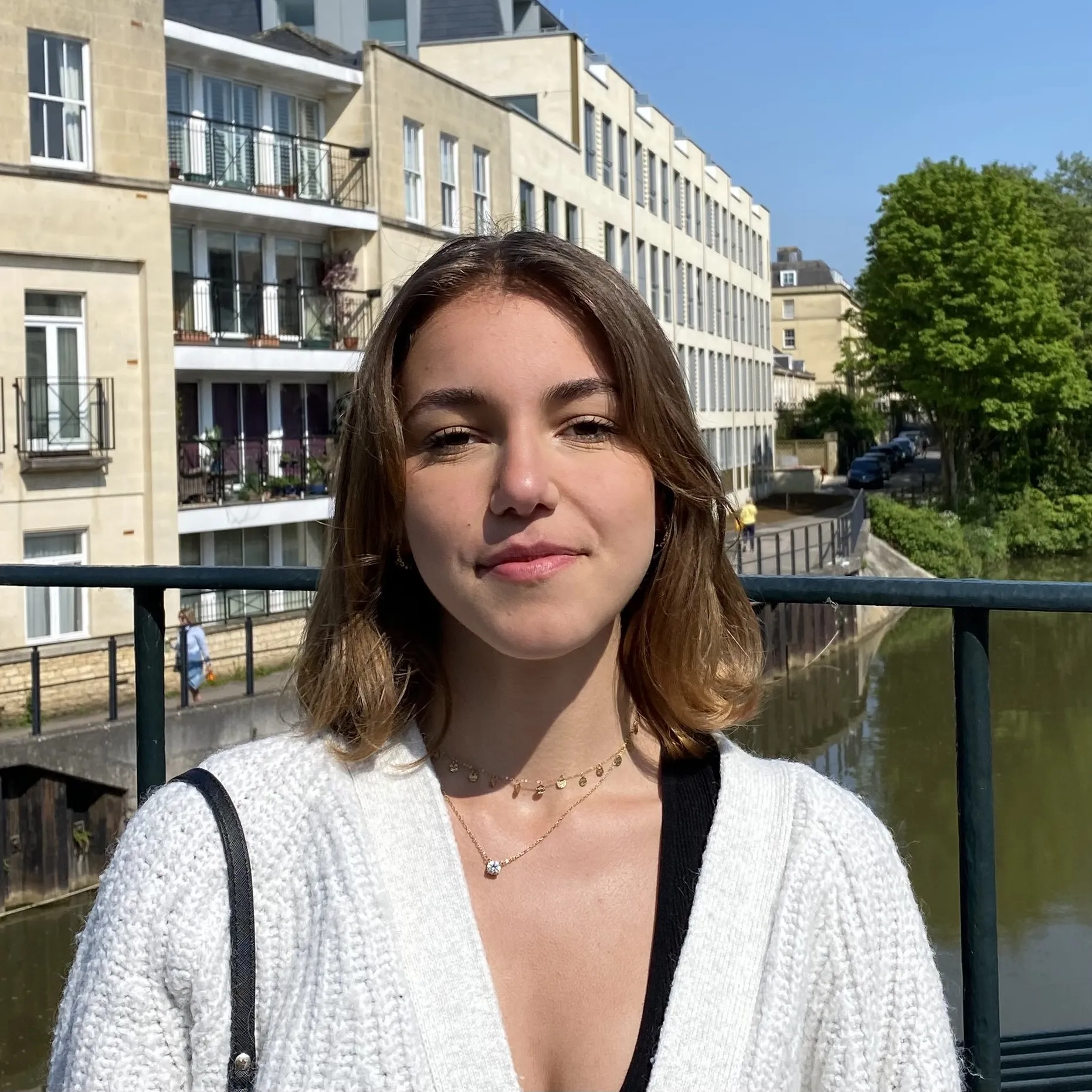 Katiana is a Mechanical Engineering student at the University of Bath with a strong enthusiasm for sustainable energy solutions. With prior experience in HVAC, she has developed a keen interest in energy modeling and fluid dynamics. Analytical by nature, Kat is excited to apply theoretical knowledge gained at University to real-world applications and make a tangible impact. At Northshore, she looks forward to contributing to reducing the carbon emissions of data centres, driving positive change in the industry.
Energy Engineering Intern
My name is Benjamin Carrasco, and I am studying mechanical engineering at Cal Poly in San Luis Obispo with a concentration in energy resources. With a solid background in semiconductors, I recognize now is the time for change in all areas of energy. I am excited to work at Northshore and begin my journey into this industry.
Building Engineering Intern
Darius is studying a master's degree in Electronic and Electrical engineering at University College London.
He is interested in the application of machine learning to improve data centre efficiency, guided by Northshore's clear data-driven methodology to optimising sustainability and performance.
Darius is excited to work in collaboration with Northshore on his third-year project exploring the applications of generative AI to create ontologies from unstructured building data to streamline energy analysis.
Northshore's commitment towards achieving carbon neutrality resonated immensely with Darius' own ambition. Keen to kick off his career in a rapidly growing business and driven by a strong personal ethical standard, shared by Northshore, he is excited to join the multi-disciplinary team.
Based in London: Darius is an avid Chelsea fan, enjoys listening to music and exploring the city's many attractions with his friends in his spare time.
Energy Engineering Intern
Josh grew up in Hawaii, and is currently a Mechanical Engineering student at Santa Clara University. He is excited to be part of Northshore's impactful team, focused on supporting responsible growth in data services. His goal is to help to empower businesses to take control of their practices in ways that are mindful and respectful of the environment. Josh looks forward to applying concepts of sustainability to Northshore, and finding new ways to limit carbon emissions and waste.
Building Engineering Intern